Welcome to the Helmholtz-Zentrum Geesthacht Library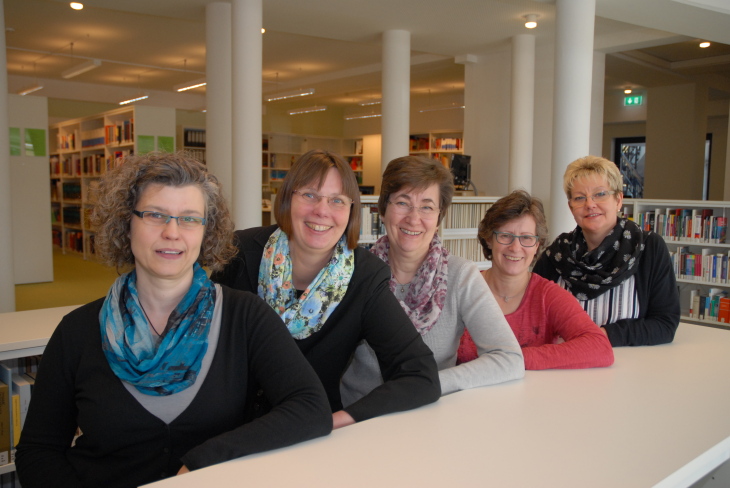 The library collects for the staff of Helmholtz-Zentrum Geesthacht relevant specialized literature according to the present research themes.


search the library catalogue (campus-wide)
E-book platform "Proquest Ebook Central"
---

more information (campus-wide)
Information desk
---
Service times: Monday to Friday 8:30 a.m. to 4:00 p.m.
Max-Planck-Straße 1, building no. 27, D-21502 Geesthacht
Phone: +49 (0) 4152 87-1690
Fax: +49 (0) 4152 87-41717
E-mail contact
Collections and equipment
Location of media
Quicklinks
Collections and Equipment
---
The library collection includes approximately 44.000 volumes (monographs, reports, bound volumes of periodicals and standard specifications). We subscribe to 110 print-journals. Additional periodicals are available online. The library catalogue can be reached from throughout the campus. The library management program Alephino encompasses retrieval, title recording and loan management. Web of Science and Journal Citation Reports are available as an intranet solution (Web of Knowledge). In addition we offer the databases Scopus and SciFinder.
A reflective scanner (Bookeyescanner colour), copier, colour printer and a coffee lounge are available.


top
Location of media
---
Books, journals, reports and standards are shelved separately in the library. Monographs can be found in the new library and the upper stacks. They are arranged by subjects using location marks.

The location marks (or signatures) on the spine of the books consist of two parts (e.g. Bph 6b. Frey). The upper rows (letters and numbers) denote the book's subject area. The bottom row indicates the book's author or editor. Related media will be found in the same group or subject. Sign postings on the front side of the shelves show the subject areas.

The journal collection mainly consists of electronic journals. The archived and bound print journal volumes are located in the basement stacks in alphabetical order. Please contact us in case of usage.
Current issues of most of the print journals may be found in the periodical's shelves near to the main entrance.
Various daily and weekly newspapers are available next to the coffee lounge.

Older editions of books and those belonging to former research areas are located in the upper stacks. Also book series may be found here. They all contain location marks and are arranged by subjects. Furthermore you can find the folders with national and international standards ordered by numbers, here, Like the report series they bear special location marks.

The upper stacks are open to all HZG members. Just ask us, if you need help!


top
Quicklinks
---
top